Dashboard Examples, Real dashboards made with public datasets. Sample charts and graphics that you can use as templates or inspiration.
CEO Compensation interactive visualization
Cloud/SAAS Dashboard statistics
The above dashboard is my.infocaptor.com statistics. It shows number of users,dashboards,projects,and groups created. It shows rolling 30 day chart for dashboards created per day, logins per day. There is also a chart showing user registrations for each month.
Status Dashboard using Google Spreadsheet as data source
Jogger's Dashboard using Google spreadsheet as source

RSS Dashboard - iGoogle dashboard
Human Resource Dashboard - HR analytics (dark background)
HR Dashboard - White background

HR dashboard - green background
XML Dashboard - built using pure XML as data source

Tutorial on how to build Dashboard from XML Source http://www.infocaptor.com/dashboard/build-a-dashboard-using-xml-as-data-source
Inflation Dashboard - Consumer Price Index
Tutorial on how to build the above http://www.infocaptor.com/dashboard/consumer-price-index-charts-and-dashboard
Murders by Weapon visualization Dashboard
Kaggle Leaderboard Visualization Dashboard
Kaggle team submission visualization for each week
Colorado School Demographic Dashboard
Gas mileage usage tracking dashboard
Joel on Software Forum Participation - Rise and Decline
CEO Compensation interactive visualization
Website or Server up/down monitor like pingdom
Server Detail metrics and drill down
Server website health summary dashboard
Click on to boost InfoCaptor's Ego.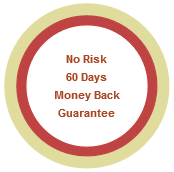 Your satisfaction is our top priority. If you are not completely satisfied, ask us and we will fully refund your purchase within 60 days.
Your subscription is backed by 100% money back guarantee.
Risk Free - Signup Now for just $29/month
Don't miss this, We offer you an amazing value proposition!
Free 60 minutes web consultation. We will look through your data, help and suggest the best way to visualize and most probably build a complete working dashboard. You will be amazed how much can be done in such a short time frame!
Absolutely Risk-Free, if you are not completely satisfied we will refund your subscription.