Metrics are measurement values that you associate with certain actions and outputs. We can classify metrics into various categories and usually we should bother measuring and monitoring only those metrics that help our business grow or optimize our desired procedures.
But there are certain metrics and more importantly with today's social media that can be classified as "Good but not useful" or "Nice to have" metrics.
Let us call these metrics as "Vanity Metrics".
We can include the following metrics in the Vanity category
Facebook metrics
Twitter metrics
Feedburner metrics
Pinterest metrics
Youtube metrics
Backlink count
and so on..
So how can we build a Vanity Dashboard that give us a single view mirror of our vanity metrics.
Here are the steps
Login at https://my.infocaptor.com
Create a New Page from the Action Menu
Drag the box widget or a bar chart widget
Right click on the widget and select 'Data Source'
In the drop down select 'Facebook'
Next, Click on the 'Add Default Values' button
This will provide default values in the parameter section
Replace the URL with your own and then click OK
This should bring up your URL specific metrics.
Similarly follow the steps for Twitter, Feedburner etc
Here is our own InfoCaptor's Vanity Dashboard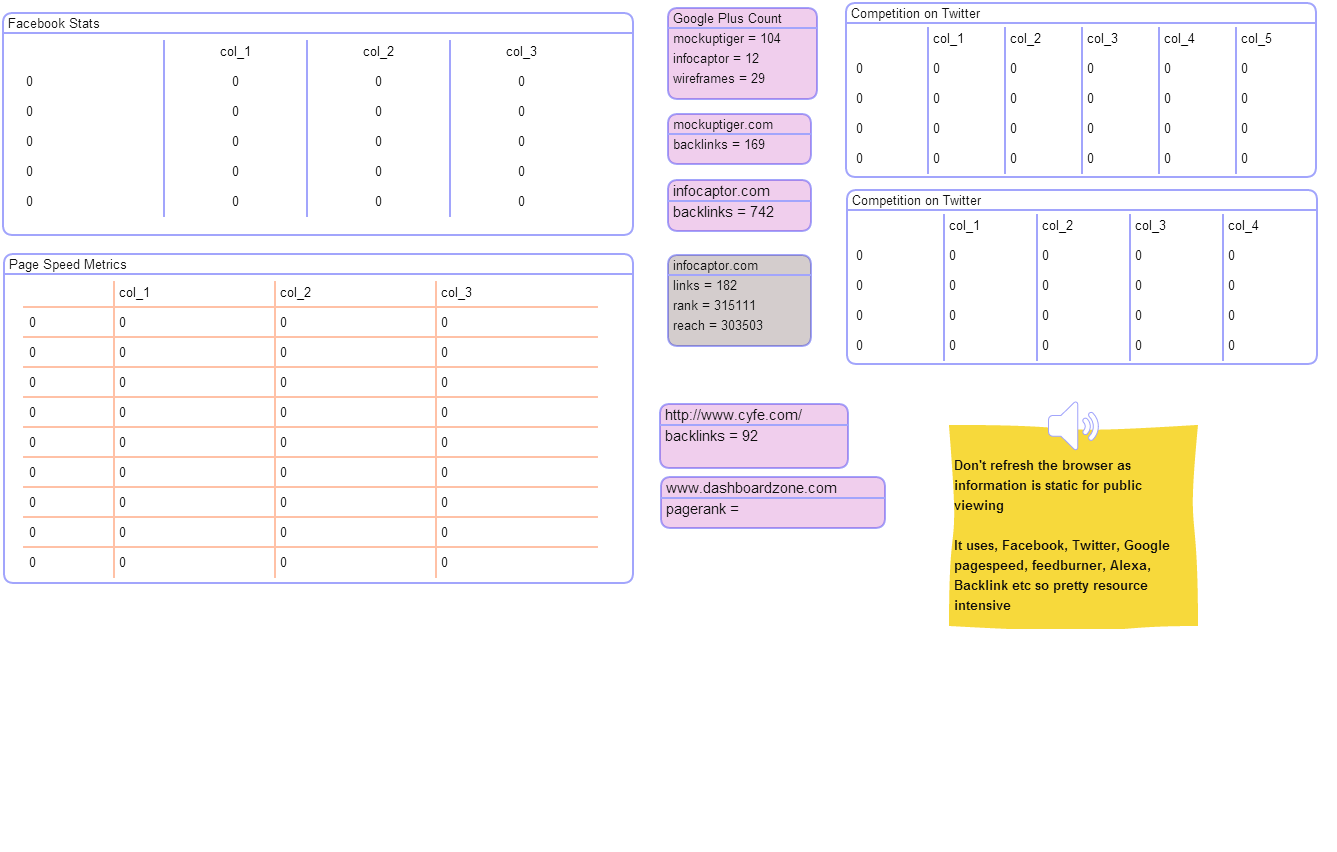 Click on to boost InfoCaptor's Ego.